The screed-flush version of our Wireless Charging Protection System (WCPS) can be integrated into almost any production or logistics operation and offers several advantages.
Use of autonomous robots
Autonomous mobile robots (AMRs) are being used more and more frequently. Especially in logistics, in productions and as part of production lines, driverless transport systems (AGVs) are nowadays hard to imagine without. They can be easily integrated into existing inventory management systems, production processes and workflows. The robots can be used flexibly in contrast to permanently installed automation systems such as conveyor belts or automated storage and picking systems. They reduce the workload of employees and increase the accuracy, consistency and quality of individual processes.
However, the use of robots presents operators with the challenge of power management. AMRs need to be recharged regularly, preferably without impacting productivity. In stationary charging zones, robots cannot perform their work while charging. Wireless charging systems can help solve this problem.
WCPS in existing and new buildings
Our charging protection housing, which accommodates the charging pad, can be integrated as a retrofit solution in existing buildings as well as in new buildings. In addition to this protective housing, our WCPS in-ground solution, connected by a quick connector, also includes a heavy-duty trunking that reliably protects the cable. In addition to the straight trunking variant, the trunking routing can be adapted using T and L connectors. Both protective housing and heavy-duty trunking are integrated flush with the screed in the floor.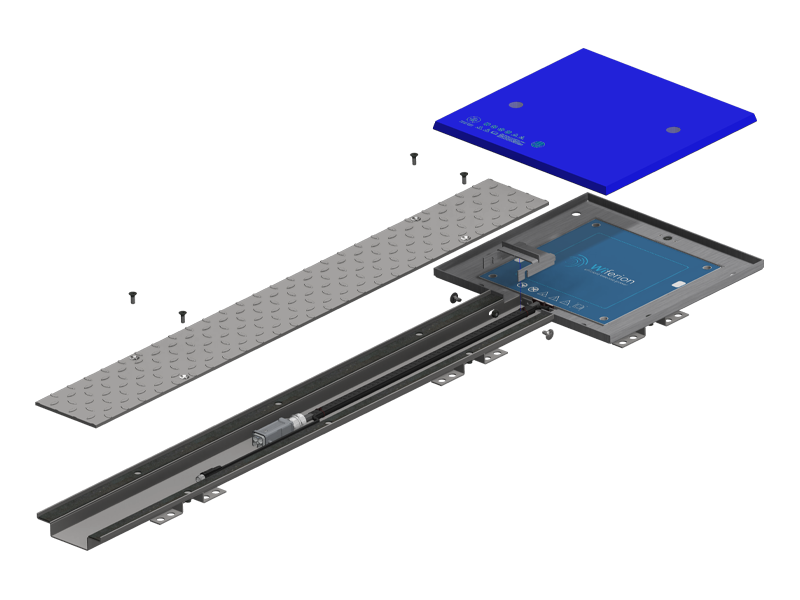 In new buildings, corresponding formwork units serve as placeholders. In existing buildings, the floor is mortised or milled. The WCPS can then be installed in accordance with the installation instructions.
WCPS withstands the highest loads
As the name suggests, the heavy-duty channel that leads the cable to the charging pad is designed to withstand high loads. Likewise, the protective cover of the inductive charging pad, made of specially developed heavy-duty PCX material, easily bears the weight of vehicles, for example.
Increased efficiency through WCPS
Incorporating a flush-floor wireless charging infrastructure at strategic locations can significantly increase productivity. For example, AMRs and AGVs can be charged during their operation at positions where they come to a stop (in-process charging) as part of their tasks (e.g., loading and unloading). This enables uninterrupted operation.
The advantages of the WCPS in-ground system
Uninterrupted operation: Thanks to in-process charging, AMR and FTS can work around the clock without having to spend extra charging time. This increases productivity and efficiency.
Elimination of cables: Eliminating cables reduces the risk of tripping hazards or damage from cables being run over. This improves safety in the workplace.
Minimizing maintenance and wear: Since no physical connections are required, wear and tear on connections and cables is reduced and maintenance is minimized.
Flexibility: Flush floor wireless charging systems can be flexibly adapted to different layouts and requirements. They can be easily added, removed or reconfigured as needed.
Space-saving: Because the charging systems are built into the floor, they do not take up any additional space, which is an advantage in confined work environments. Fixed loading zones are eliminated, whose space can be used elsewhere.
Fleet downsizing: Since no breaks are needed for the robots to supply them with energy, the fleet of AMRs can be downsized

The WCPS charging infrastructure is harmonized with Wiferion's charging technology and enables interoperable charging even of different vehicle classes.
Ordering example in-ground system for inductive charging station
For a project, two inductive charging stations are to be retrofitted in a hall. These will be placed at strategically favorable points at different distances from the nearest supply point. A channel must lead around the corners to reach the position of the charging point.
A total of two charging points in the room
One of them is further than 3 m from the supply point
One duct must be routed at a 90° angle to reach the charging point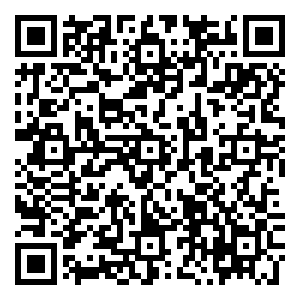 Virtual WCPS in-ground system
Grab your iPhone and scan the displayed QR code. This will allow you to view a 3D model of the WCPS in-ground system in augmented reality (AR) via your iPhone camera.
No matter what your plans are.…
We support with expert consultation in every application. For everyday work made easier, allowing you to take more pleasure in successful results.