If there are hurdles to integrating the Wireless Charging Protection System (WCPS) flush into the floor or into a raised floor structure at logistics or production sites, the WCPS raised floor platform solution takes over the power supply for the robot fleet.
Drive-on plateau solution
In certain hygienic and clean room areas, WCPS systems with contactless charging technology cannot be installed in the floor due to sealed floors or the lack of raised floor structures. For these and other application scenarios, the WCPS Plateau was developed to enable contactless charging in the process even in such building-restricted areas.
WCPS can generally be integrated flush into the floor even without a raised floor. To do this, the floor must be milled open, which is not possible in all environments. This is where our drivable raised floor solution in the form of a plateau comes into play. With this, we offer an interoperable ramp charging infrastructure solution for wireless charging technology, which ensures smooth work processes, fleet utilization and material flow.
Universally applicable beyond cleanrooms
The WCPS Plateau solution is not limited to cleanrooms or hygienic areas. The Plateau can also be used in so-called gray rooms or other industrial areas with frequently changing production layouts or restrictions in the floor structure.
The WCPS floor system consists of different plateau modules, which can be configured and extended according to the customer's needs. This makes it possible to cover different robot lengths and widths.
With an installation height of only 21 mm, the plateau fits perfectly into the respective environment. Warning markings on the side edges indicate that the plateau has been raised.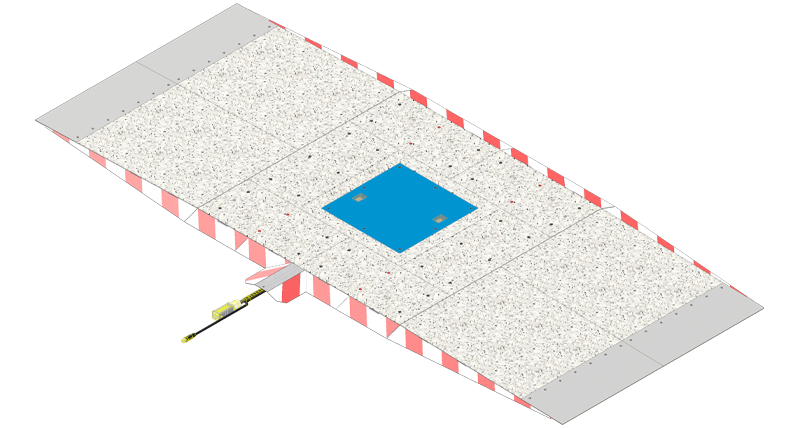 Depending on the place of use, it is also possible to drive onto the plateau from the side, even around corners. The materials used are suitable for hygienic areas (laboratory/operating room) and approved for clean rooms (ISO3 clean rooms). Within the plateau structure, the cassette unit can be positioned differently in the longitudinal position with loading pad.
Since the WCPS on-floor solution can be implemented without structural intervention in the floor, it remains flexibly positionable even after installation. The plateau is designed to withstand high wheel loads of up to 500 kg.
Increasing efficiency with WCPS
Retrofitting a wireless charging infrastructure with our WCPS platform solution at strategically important points in the work process significantly increases productivity. This way, the AGV, AMR or cobot automated guided vehicles can be charged during value-adding activities (e.g. loading and unloading). This enables uninterrupted operation.
The advantages of the WCPS plateau solution
Easy installation: No structural intervention in the floor required.
Uninterrupted operation: Continuous in-process charging means that AMR, AGV and cobots are available around the clock without having to stop separately for charging. This increases productivity and efficiency.
Flexible positioning: The plateau can be repositioned or extended individually even after it has been installed.
Minimization of maintenance and wear: Since no physical connections are required, wear on connections and cables can be reduced and maintenance of the charging electronics minimized.
Flexibility: Flush floor wireless charging systems can be flexibly adapted to different layouts and requirements. They can be easily added, removed or reconfigured as needed.
Space-saving: Because the Plateau can be walked on over its entire surface, it can also be used to good effect in confined work environments. Fixed loading zones are eliminated, whose space can be used elsewhere.
Reduction of the fleet: Since the robots' previous loading breaks had to be compensated for by further robot investments, the fleet size can be reduced to an effective level.
The WCPS charging infrastructure is harmonized with Wiferion's charging technology and enables interoperable charging even of different vehicle classes.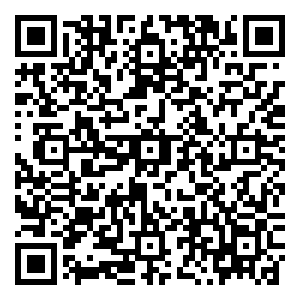 Virtual WCPS top floor plateau solution
Grab your iPhone and scan the displayed QR code. This will allow you to view a 3D model of the WCPS top floor plateau solution in augmented reality (AR) via your iPhone camera.
No matter what your plans are.…
We support with expert consultation in every application. For everyday work made easier, allowing you to take more pleasure in successful results.