The use of our Wireless Charging Protection System (WCPS) in logistics and production facilities with raised floors is an important potential lever in fleet energy management.
The WCPS raised floor solution keeps the flow of material running without interruption and is used where the process requires it.
Raised floor in the clean room
Clean rooms play a major role in the semiconductor industry, among others. Semiconductor components are extremely sensitive to dust and other contaminants. Even tiny particles can cause a defect on a microchip. Cleanrooms are designed to reduce contamination of the air and surfaces to an absolute minimum. A raised floor is often used in cleanrooms, for example, to integrate special underfloor ventilation systems that circulate air evenly and vertically through the room. Furthermore, raised floors in cleanrooms serve as supply shafts for cables and other wiring systems that may only be routed underfloor. Last but not least, the requirement for a very level floor surface is an important factor in the placement of workstations, which can only be ensured by a (levelable) raised floor.
WCPS - contactless charging via the raised floor itself
Due to their robust construction, raised floors are particularly load-bearing and can help isolate vibrations generated by machines. This is particularly advantageous in areas where high precision is required.
In addition to efficiently routing power and communication cables, a raised floor system increases flexibility to adapt to changing requirements. The subsequent quick addition of cables and conduits, is especially important when rethinking the fleet's energy management in order to keep pace technologically.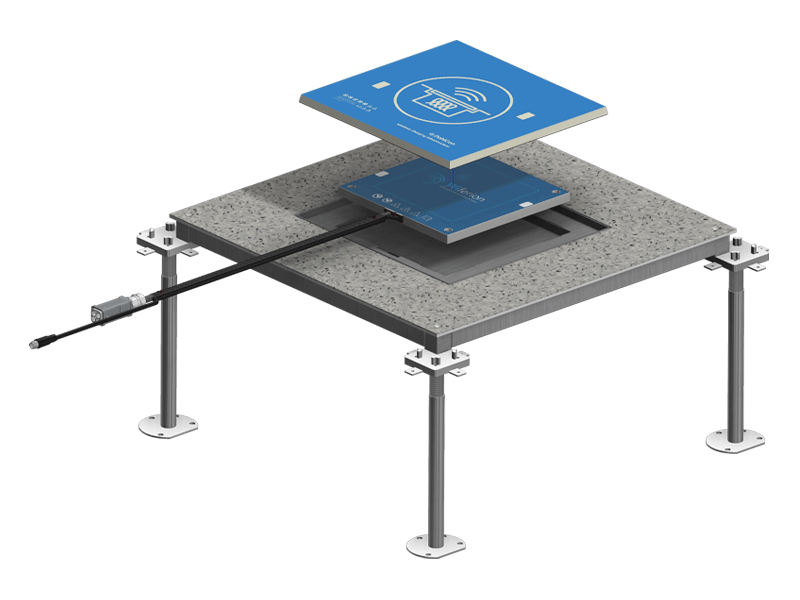 If a company decides to load the robots to be used without contact via the floor, the WCPS raised floor solution can be retrofitted into the existing raised floor structure by simply replacing the floor plate.
The WCPS raised floor system is designed for a static wheel load of 0.5 t (5kN).
More efficiency with the WCPS raised floor solution
With WCPS, safe, contactless loading, e.g. of cooperative robots (cobots), can take place where the process requires it - without having to leave the work area in the clean room. On the one hand, this leads to more efficient operating processes, and on the other, robot downtimes are shortened or eliminated altogether. WCPS also makes a significant contribution to reducing contamination in cleanrooms. Since no physical connection is required for the charging process, there is no risk of contamination or damage from connecting and disconnecting charging cables. In addition, robots do not have to leave the cleanroom for the charging process, which means that contaminants from outside are not carried into the cleanroom.
The advantages of the WCPS raised floor solution
Contamination minimization: Since no physical cable connections are required, there is no risk of contamination from connecting and disconnecting charging cables.
Automation and efficiency: Robots can autonomously navigate to the charging pads and start charging when their batteries are low. This improves operational efficiency and minimizes the need for human intervention.
Safety: With no exposed cables or connectors, tripping hazards are reduced and cleanroom safety is increased.
Flexibility: Flush-floor charging pads can be placed in strategic locations in the cleanroom, allowing optimal uptime for the robots.
Space saving: Placing the charging pads flush with the floor saves valuable space that can be used for other purposes.
Aesthetics and tidiness: Because the Wireless Charging Protection System is embedded in the floor, the cleanroom remains aesthetically pleasing and tidy, which in turn helps maintain a clean and efficient working environment.
Ease of maintenance: WCPS allows for easy maintenance and repair work in the raised floor, as individual modules can be replaced without having to open the entire floor.
Compatibility of the WCPS raised floor solution
The WCPS raised floor system is compatible with MERO and Kingspan raised floor system solutions, among others. Other configurations are available upon request.
Our Wireless Charging Protection System for raised floors has the following features:
Ceiling finish and flooring meet ISO Class 3 cleanroom requirements
Flame retardant, with floor covering fire protection classification Bfl-S1
Floor covering is antistatic and thus permanently dissipative
Substructure made of stainless steel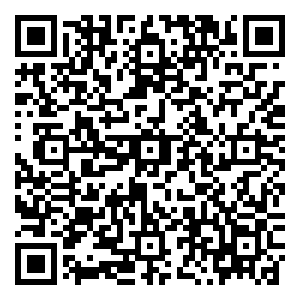 Virtual WCPS raised floor solution
Grab your iPhone and scan the displayed QR code. This will allow you to view a 3D model of the WCPS raised floor solution in augmented reality (AR) via your iPhone camera.
No matter what your plans are.…
We support with expert consultation in every application. For everyday work made easier, allowing you to take more pleasure in successful results.