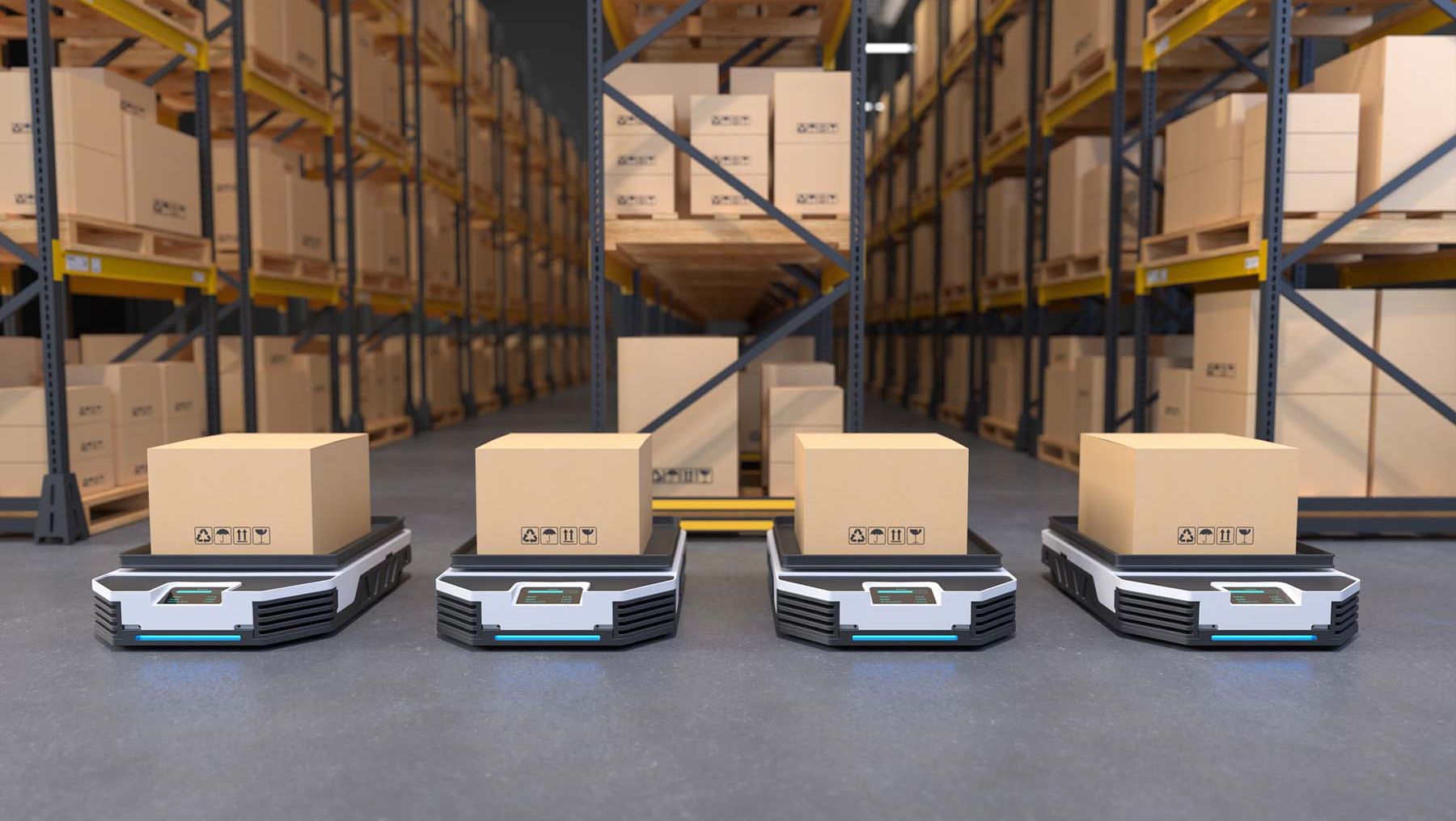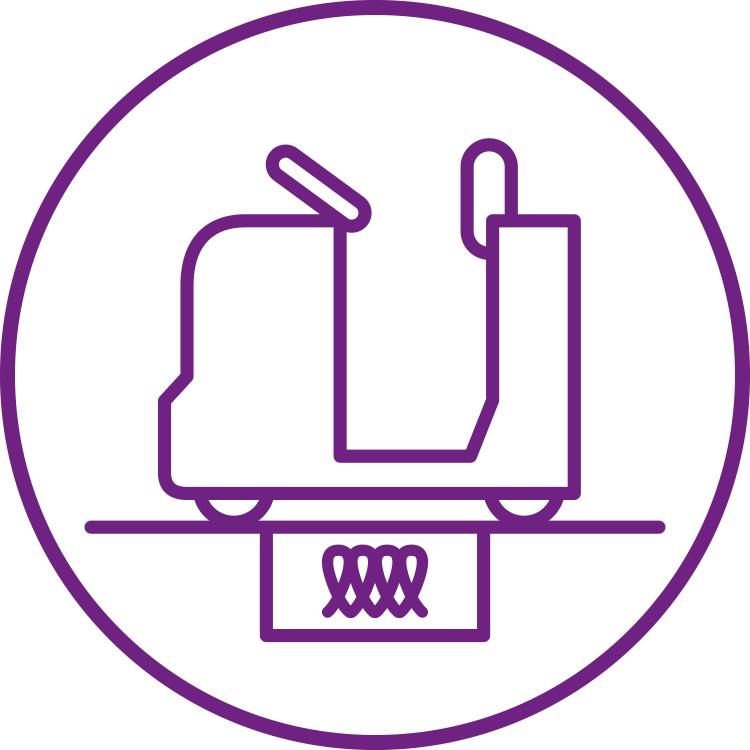 Inductive charging of autonomous robots
Intelligently networked service robots move quietly through large warehouses. They autonomously drive out transport orders and unload them a short time later on a conveyor belt. Elsewhere, a driverless forklift truck transports pallets. The driverless transport systems find their way automatically. Integrated into closely interlinked processes, driverless transport systems form the backbone of increasingly automated logistics and production concepts. As standard, the electric helpers are still supplied with contact-based power above ground at stationary charging stations. But the future looks different. The key word is inductive charging.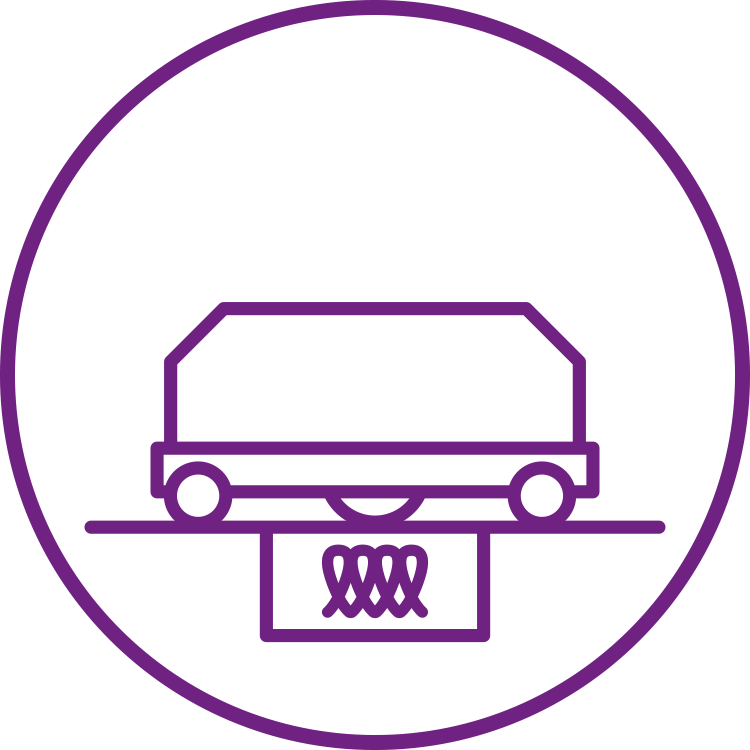 Inductive charging - without cable, without plug
You can charge autonomous robots, driverless transport systems and manned transport vehicles such as forklifts via inductive charging plates that are flush with the ground. The energy comes from a charging coil built into the ground. When the autonomous vehicle parks over this charging point, energy is transferred to the battery based on electromagnetic induction. The duration of this inductive energy transfer is completely flexible and can take place several times during ongoing operation; always depending on the availability of the vehicle at the time. This charging concept is called in-process charging.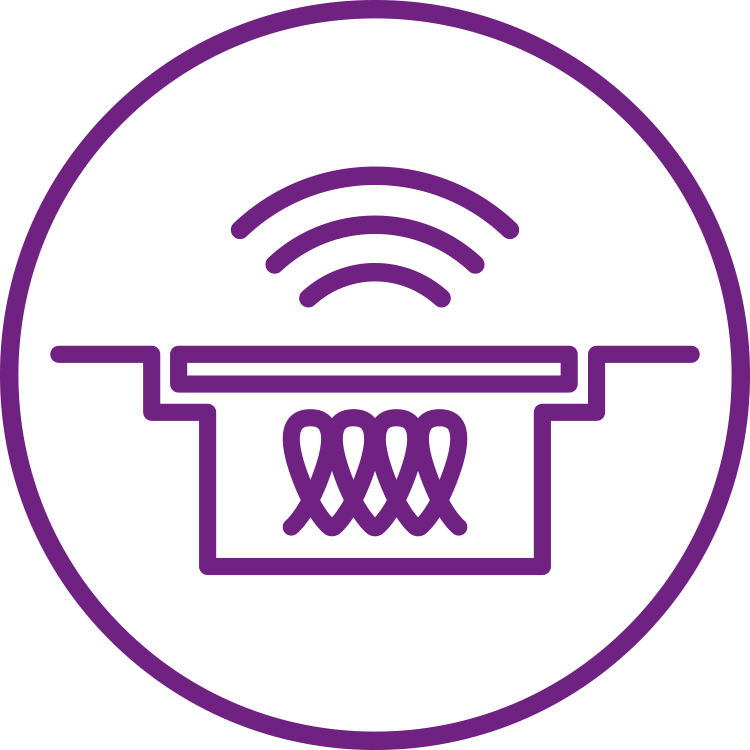 Short charging time - Long runtime
Inductive charging thus offers many advantages:
The logistics vehicle's working time is maximized.
At the same time, fewer vehicles need to be purchased because each one creates more work thanks to the optimized charging process. You can easily increase the turnover rate, for example.
In addition, you can expect smaller batteries, because the more frequent recharging "during work" (in-process charging) means that the battery capacity can be smaller.
But how do you protect such a high-priced and sensitive wireless charging system from external influences? The PUK WCPS provides the answer.
Inductive charging - safe and durable
We have developed the Wireless Charging Protection System, in short WCPS, to ensure that the inductive charging system is well protected and remains in place for a long time. It consists of a heavy-duty PCX protective housing and an inductive charging plate that can be integrated into it. This is complemented by a heavy-duty cable duct that safely guides the cables from the wall to the charging point. The system protects the electronics from dirt and water and allows them to be safely driven over without affecting the sensors or magnetic field efficiency. This makes it ideally suited for the high demands of industrial environments, and inductive charging is thus possible without any problems in the long term.
Diverse fields of application for inductive charging
With the WCPS, inductive charging can develop its full potential. Whether in industrial environments, in retail, in public administrations, in care, or the household - the areas of application for mobile robots are diverse. The potential for flush-floor, wireless charging infrastructure is correspondingly large. E-scooters and large vehicles are also possible areas of application for the modern system.
Do you have a project and want to take full advantage of inductive charging? Get in touch with us.
No matter what your plans are.…
We support with expert consultation in every application. For everyday work made easier, allowing you to take more pleasure in successful results.