Schumacher Packaging

Greven, Deutschland
Integrated charging for BHS transport shuttles at Schumacher Packaging's plant in Greven.
The Schumacher Packaging Group, one of Europe's largest manufacturers of corrugated and solid board packaging solutions, has expanded its corrugated board plant in Greven, North Rhine-Westphalia, adding over 20,000 m2 of production space by 2022. The doubling of production capacity was accompanied by increased demands on logistics. Autonomous vehicles support production and logistics in continuous operation.
BHS Intralogistics was selected to drastically increase the level of automation in material and logistics processes and ensure a smooth flow of materials: In Greven, the ultra-modern "iShuttles" from BHS autonomously transport the paper rolls, which weigh up to 4 tons, to the printers, where they are then transferred to a gripper system. The iShuttle's control navigation is based on guiding by means of tracking sensors.
More detailed information can be found in the case study.
.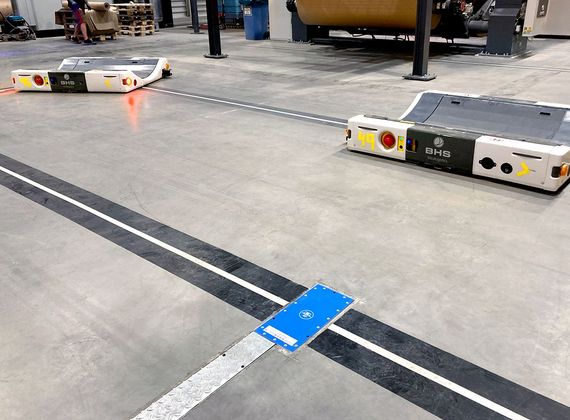 No matter what your plans are.…
We support with expert consultation in every application. For everyday work made easier, allowing you to take more pleasure in successful results.